Walled Lake MI's Best Obedience Training Center
For Reliable Obedience Trainings For Your Dog - There's Trust & Obey!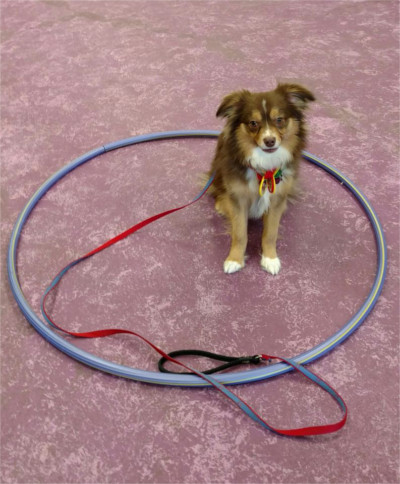 Does your dog have obedience related issues such as unnecessary barking? When you try to stop the barking, does your dog seem to ignore you, no matter how you try to stop it? You'll be glad to know that you're not alone. Experienced dog owners know that even the best dogs can sometimes develop negative behaviors that will probably require a little guidance to correct.
Maybe your dog is still young and hasn't learned the right way to handle situations that are new to them, or perhaps your previously well-mannered pup has started exhibiting behaviors like barking or nipping that you want to curb before they start to become a real problem. When it comes to training dogs, the sooner you begin, the better.
---
We're The Best Dog Obedience & Training Center Throughout Walled Lake and Metro Detroit!
Luckily, we are here to help you and your canine companion find the balance you need! Our obedience classes are structured to help you discern and evaluate the causes of your dog's unwanted or newly disruptive behaviors and will demonstrate to owners how to train your dog after only a few sessions.
We want our owners to learn how to work with their dogs in the way that is most effective for both of them. It's our goal that you'll be able to leave our obedience classes with the confidence you need to work with your pet to stop dog barking that happens at inappropriate times or with obsessive frequency. If you need to stop dog from biting, which is a dangerous behavior for a dog to develop and should not be left unchecked, it is in your best interest to seek professional assistance to put a stop to it before it becomes a serious issue.
While there are no guaranteed solutions or magical fixes for any unwanted dog behavior, we strongly believe that we can work with you to find the training methods and tools that will work best for you and your pup.
Our obedience and training classes will help your dog with:
Positive Reinforcement Training
Leadership
House Breaking
Crate Training
Puppy Mouthing & Nipping
Getting Puppy Used to Leash & Collar
Socializing & Desensitizing
Body Language
---
Why Choose Us For Your Obedience Training?
I am a Mentor Trainer with Animal Behavior College, mentoring students that are going through the program. This has proven to be beneficial to my clients because the students come to the classes and help out. Because of this, the clients get more one-on-one training.
Seminar Attendee
I have attended several training seminars including Ian Dunbar's "Science Based Dog Training with Feeling" seminar, Chris Bach's "The Third Way" seminar, Virgina Broitman's Fido Refined seminar, Brenda Aloff "Canine Body Language", Sue Sternberg's "Access a Pet" seminar and Joey Iverson's Behavior Adjustment Training (BAT). I have also taken a Vet Tech course and attended several pet first aid seminars.
I often find myself disturbed by the way I see people training their dogs.
It doesn't need to be that way! There is no need to shout at, hit or break your dog's spirit. I can help you learn better more effective ways to communicate with your pet. My methods are positive and very effective.
---
Enjoyed taking my dog to class here. Judi is very patient and makes it fun for the owner and the pet."
- Ryan N.
"Judi is a great dog trainer. My dog, Bella and I have taken a couple of classes from Judi and she is awesome! She is willing to work with you if you have a dog with issues too! She is knowledgeable and helpful. I would recommend her to anyone!"
- Laura R.
---
When you need obedience trainings for your puppy - regardless of age or status - we'd love to help! Contact our team by giving us a call, stopping by our Northville location, or leaving us a message to see why we're the leading dog obedience school throughout Walled Lake and Metro Detroit!